HVA CareConnect
CareConnect is a nurse practitioner service utilized by select HVA member communities, as a convenient clinical service for their senior living residents. Residents can now get an appointment with a Certified Registered Nurse Practitioners (CRNP) without having to leave their Senior Living Community.
What is a CRNP?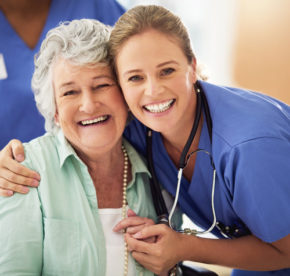 Certified Registered Nurse Practitioners hold advanced clinical degrees and are nationally certified. They provide primary and specialty health care to patients — from assessments and diagnosis, to treatment. In addition, they are at the forefront of providing preventative care.
What they do
Check-ups and physicals

Routine Exams
Blood pressure
Weight check
Immunizations

Advanced care planning
Assist in medication management
Preventive health
Chronic conditions (arthritis, diabetes, etc.)
---
Resident Benefits
Convenience
Appointments right in your building

No need to arrange transportation
Coordinated Care
Work in conjunction with your Primary Care Physician (PCP)
All information about your appointment is shared with your PCP
Cost
Billed to your insurance like your regular doctor appointments
Accept all major insurance including Medicare, Medicaid and most managed care plans including Highmark and UPMC
---
Our CRNPs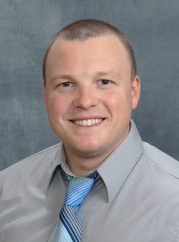 Chad Burns
Chad will be responsible for providing primary and specialty health care to our patients, from assessments and diagnosis, to treatment. He will provide physical exams to our patients and consult with their primary doctor to create efficient patient care plans. Chad is a compassionate and dedicated Practitioner committed to providing exceptional care.
Prior to joining HVA, Chad has over seven years of clinical experience in varying positions, most recently as a Certified Registered Nurse Practitioner and a Registered Nurse at varying retirement homes. He received his Masters of Science degree in Nursing-Family Practice from Clarion/Edinboro University in Edinboro, Pennsylvania.

---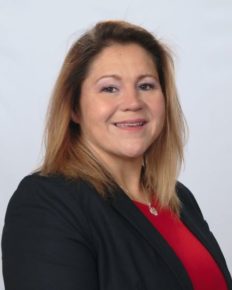 Tammy Black
Tammy is a Certified Registered Nurse Practitioner with HVA Care Connect. Bringing over 14 years of clinical experience, she is responsible for providing primary and specialty health care, from assessments and diagnosis, to treatment. She will consult with primary care physicians to create the most effective patient care plans and ensure a closed loop of communication.

In addition to being a Registered Nurse, Tammy has gained expertise as a Director of Nursing and Hospice Case Manager at various retirement communities. Tammy received her Master of Science Degree in Nursing: Family Nurse Practitioner from Clarion University in Clarion, PA.
Make an Appointment
To make an appointment, please call 814-315-0035. HVA CareConnect is currently available at the following HVA member communities:
Presbyterian SeniorCare Network Homes
Elmwood Gardens
Manchester Commons
Saint Mary's Home of Erie
Saint Mary's East
Saint Mary's at Asbury Ridge